Sleep Is Death (Geisterfahrer)
a storytelling game for two players by Jason Rohrer

[news] -- [videos] -- [community] -- [jason's stories] -- [other stories]
90/100
Editor's Choice
PC Gamer UK
June 2010
5/5
Excellent
GamerNode

"I had stared right into the eye of the future,
and was left with nothing to do about it but
wait for the rest of the industry to catch up."
--Justin McElroy, Joystiq Preview

"We already have movies, yes. We already even have plenty of video games.
We've never had anything like this."
--Leigh Alexander, Kotaku Preview

"No other videogame has offered me so much."
--Anthony Burch, Destructoid Previews [1] [2]

"In this blocky technical artifact, I discovered something
alarmingly dark, personal, and beautiful.
And we had made it together."
--Michael Thomsen, IGN.com Preview

"Something that no game has done to me before"
--Brandon Boyer, In-depth preview on Boing Boing

"Incredibly awesome" --Richard Lemarchand (Lead Designer, Uncharted 2)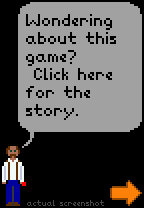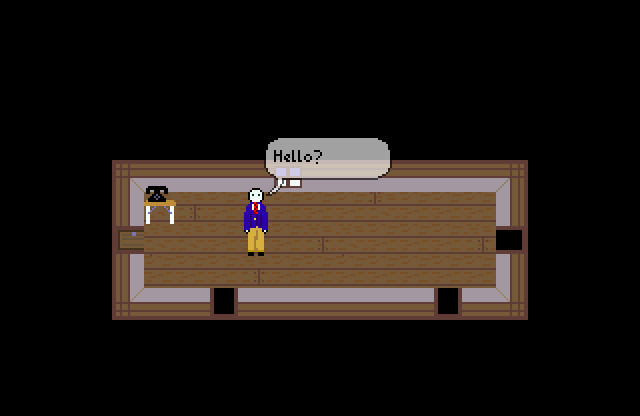 Two for One


When you buy the game, you're buying it for two people. You can share your download link with a friend, as a gift.

This is v16, the official public release.
| | | | |
| --- | --- | --- | --- |
| No DRM | No middle-person | Cross-platform | Open Source |
Unlimited downloads for two people
Access to all future updates
Tech support included
Support me and my family directly
(so I can make more games)
Available now for $14






What you get


Immediately after your payment is processed, you will receive an email with an access link for two people (the game is two-player only). You and a friend will then be able to download all of the following DRM-free distributions:
Windows build
MacOS build (10.2 and later, PPC/Intel)
Full source code bundle (which can also be compiled on GNU/Linux)
Several resource packs, including one by Spore artist Shannon Galvin
The price also includes downloads of all future updates.

You can take a look at the system requirements.





Credits


This game was commissioned as part of the Art History of Games Conference, which was co-sponsored by Georgia Tech and SCAD.

Development was also made possible by the support of Jeff Roberts.

All design, programming, graphics, fonts, and sound by Jason Rohrer. The graphics were made with mtPaint. The SDL library provides cross-platform screen, sound, and user input. libpng and zlib enable PNG output. MinGW was used to build the game for Windows.